When it comes to INGCO, there is a huge variety of wood working tools. INGCO tools can change the size and shape of semi-finished products and wooden parts by shredding wood and removing sawdust manually or automatically.
Operation Of INGCO Wood Cutting Tools
Wood cutting INGCO tools operate at a cutting speed of 60-100m/s and a throughout speed of 100-180/min. Hence, the design and the material they are made up of strictly adheres to the requirement of wear resistance, toughness, strength, durability and the ability to provide benefit of keeping them for a long time.
What Makes These Tools Worth Buying?
The wood cutting elements of woodworking cutting tools is improved by the application of carbonization, nitrification and electrolytic coating. The wood working tools are distinguished from metal cutting tools by their conical angle, high blade sharpness and small cuts.
Major Collection of INGCO Wood Cutting Tools: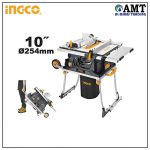 If you want to cut large number of different logs or planks, the table saw will be the most accurate tool to speed up the whole process. You can use this table table saw to make very precise cuts. It is used by professionals to prepare wood under many different conditions.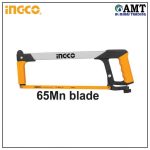 This hacksaw is often used to cut pipes and other indoor objects. It is very cheap and you can find it in almost all hardware stores. It is very user friendly, reliable, making it an indispensable saw. However, it is all about manual work and hence would require time and effort.
3. INGCO Mitre saw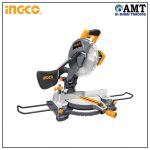 These can cut trees very quickly and reduce the working pressure as compared to the previous tools. The Mitre Saw has 2 large handles for the person who is using it and the user can hold the handle with both hands. It is true that this tool is not much popular and not commonly used in the modern era but since it makes the work very easier, the time is near for the demand of Mitre Saws to boost.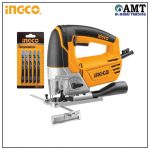 It is widely used to make specific cuts on branches. This is mostly used by gardeners. Also, the carpenters use Jig Saws to shape the wood. It has a thick sharp teeth and can quickly cut branches by cutting on both sides.
5. INGCO Router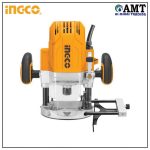 If you can use high-end routers, you can complete very complex tasks. It is definitely a woodworking master tool available in different power capacities and sizes.
6. INGCO Planer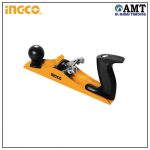 It is a manual hand tool. The hand planer for wood requires a certain amount of muscle strength. However, if some areas of the circuit need to be shaved, this is very important.